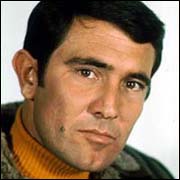 The largest club at Pacific Grove High School, the George Lazenby Fan Club is now in it's fourth and final year. We are the club for the people. The GLFC has sponsored monumental events such as Festivus and the Roast of Dan Powers. We have also attempted a Miss Lazenby 2003 competition but was rejected due to administrative bias.
President: Ryan Kendall
Vice President: Khalid Hussein
Teacher: Dan Powers
view this comic about Powers...